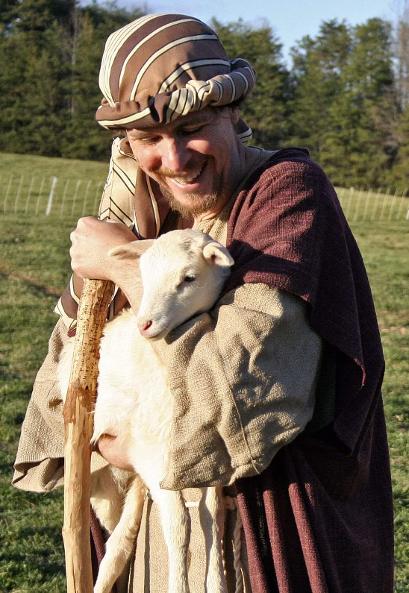 Now in time for your Christmas planning it's Abba Ding: A Visit With a Shepherd, written and performed by Mark Donnell.
Now into his 39th season, Abba Ding tells the Christmas story from the point of view of an actual observer using humor and amazement as he shares the experience which he and his brother shared in a field near Bethlehem many years ago.
Please click the link below for a quick visit and more information on hosting a visit with Abba Ding.
Abba Ding Testimonials:
I have seen "A Visit With the Shepherd: Abba Ding" first-hand and loved every minute of it!! It is both hilarious and touching. I highly recommend adding this performance to your next Christmas gathering. Sarah Sheppard
Abba Ding is a must-see at Christmastime. Mark skillfully provides a thought-provoking and very funny perspective on the most important event in Christianity's history. Loved it!! Dr. Robyn Hakanson
Mark skillfully portrays the true meaning of Christmas. Heartwarming. Glad to have gotten the chance to experience Abba Ding. Terri Alt
This is a beautiful piece! Fun and heart-warming, with a message genuinely worth taking home. Rev. Larry Keesler
Mark Donnell is brilliant. If you need entertainment for your holiday festivities, look no further! Lisa Belcher
This is an event not to be missed. Mark has the ability to make you actually believe you are there -- you can smell the hay, feel the night breeze on your face, hear the sheep baa, and see the face of the Infant. Terri Ingalls
Abba Ding brings a wonderful common-man point of view to the Christmas story. Susan Olchak